RoastPATH is software for specialty coffee
Tools & Support for Coffee Roasters
Roasting is easy.
Coffee is hard.
RoastPATH® is specifically designed to allow high level collaboration between specialty coffee industry peers, RoastPATH® features include importable and exportable roast profiles, real time "live roast" sharing, greens data, and peer reviewed forum discussions.
Additional RoastPATH features including sensory QA, production planning, and inventory control are planned for release in 2023. 
RoastPATH® is a modern cloud-based SaaS platform that secures your craft critical roast data in an array of secure servers across North America.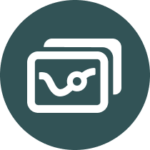 Save Roast Profiles
All roast profiles and coffee data can be easily accessed anywhere on any browser on any device. Recall successful profiling strategies for similar greens based on origin, processing method, varietal, moisture content, and targeted flavor attributes.
Roast Replay
On the latest series Mill City Roasters, use your saved roast profiles to automate roast profiles. Easily iterate and automate roasts with efficiency and precision. Contact Mill City Roasters to learn if your roaster is compatible with Roast Replay.
Live Roast
Broadcast your roasting live to customers, consultants and colleagues for instant feedback on your roast profiling and machine control. Live data makes it easier to diagnose mechanical, roast, and greens issues before they impact production.
SHORTEN THE DISTANCE
BETWEEN COFFEE
SAMPLE & SUCCESS
Once upon a time, coffee quality was a function of luck as much as skill. For that reason, the keys to quality were kept secret. When a member departed the industry, their skill and craft and expertise departed with them.
We think specialty coffee is bigger than that. Designed for lovers of coffee by people that love coffee, RoastPATH® provides the tools you need to help you hone your craft using shared techniques and ideas in a way that helps you to professionalize your business and expand your brand.
Plans for roasteries of all sizes
Let's discuss a custom plan for your business or event.
• Roaster Manufacturers
• Coffee Roasting Co-ops
• SCA Campuses
• Roasting Competitions
• Food Science or Culinary Programs
Find and connect with professionals from all over the world